Last Updated on December 4, 2021 by
If you're making the move to Dubai to establish your own business or just looking for better employment prospects it is important to be aware of what the cost for living in Dubai is prior to moving to Dubai.
The cost of living in Dubai has significantly increased in the last decade however the impact of COVID-19, combined with the lower prices for oil has resulted in a decline in the price of living for Dubai by 2021. Dubai was ranked 23rd according to the 26th year-long Cost of Living Survey for 2020 dropping two spots from the previous year's ranking.
Average Cost of Living in Dubai
Living expenses are expenses that are necessary for existence. This would include food, housing, and clothing, healthcare, and transportation to mention some. The cost of recreational activities will not be included in living costs.
In determining living expenses housing accounts for a large part of the budget. On average, 30% of your living expenses are devoted to housing, then food and transportation. These two categories make 15 percent each.
The cost of a month's expenses varies depending on the size of your family. Here's a brief overview to help you get a feel for the total costs based on your household size.
Dubai is becoming more affordable by 2021 due to a constant decrease in the cost of rent, the cost of property, education transport, dining out, to name a few. Number data revealed that the price of living per individual declined by 89.2 percent in 2021 when in comparison to the year 2020. While the costs of living of four people in a family declined by 32.6 percent.
Location
Single person monthly cost without rent 
Average rent in city centre (studio apartment)
Taxi fare (5 km) 
Petrol (1 litres)
Dubai 
AED 3,443.97
(USD 937.70)
AED 5,527.83
(USD 1,505.07)
AED 12.00
(USD 3.27)
AED 1.99
(USD 0.54)
Hong Kong 
AED 3,894.00
(USD 1,060.23)
AED 8029.33
(USD 2,186.16)
AED 11.35
(USD 3.09)
AED 8.42
(USD 2.29)
London 
AED 4,383.96
(USD 1,193.63)
AED 8,747.65
(USD 2,381.74)
AED 15.43
(USD 4.20)
AED 6.13
(USD 1.67)
New York 
AED 4,957
(USD 1,349.65)
AED 11,348.94
(USD 3,090)
AED 13.96
(USD 3.80) 
AED 2.58
(USD 0.70)
Singapore 
AED 3,575.43
(USD 973.49)
AED 7,991.05
(USD 2,175.74)
AED 9.98
(USD 2.72)
AED 6.05
(USD 1.65)
| | |
| --- | --- |
| Type of Apartment  | Cost of rent per month |
| Apartment (1 bedroom) in City Centre | AED 5,528.59 (USD 1,505.28) |
| Apartment (1 bedroom) Outside of Centre | AED 3,687.32 (USD 1,003.95) |
| Apartment (3 bedrooms) in City Centre | AED 10,799.55 (USD 2,940.41) |
| Apartment (3 bedrooms) Outside of Centre | AED 7,490.97 (USD 2,039.58) |
Cleaning Services
Cleaning services for lodgings are included under the housing category of living costs. The service is typically provided by hiring domestic help, which is very common in Dubai. The prices vary based on the level of cleanliness however a full-time domestic helper will cost the average range of AED 2700 (USD 735) per month. A part-time domestic helper who is available once per week (3-hour service) is priced at AED 390 (USD 106) per month.
Dubai Education Costs
Public Schools
Although ex-pat children are able to be enrolled in both private and public institutions in the UAE they have to pay fees regardless of the kind of school they choose, since free government education is available only to Emirati citizens. For ex-pats who want to attend schooling in public institutions, the tuition cost has been set at AED 6,600 (USD 1,635) each year.
International / Private Schools
Dubai has more than 200 private schools that serve more than 300,000 Emirati as well as ex-pat students. Of all in the UAE, Dubai is the only emirate to have put in place the annual cap on tuition prohibiting schools from raising the cost of tuition in unsustainable amounts each year. In average, international fees for schooling range between AED 12,723-64,093 each calendar year (USD 3,46.84-17,446.32).
It is important to note that fees for schools also are heavily dependent on the school's site, they vary by a considerable amount and a major revamp can be observed in this article.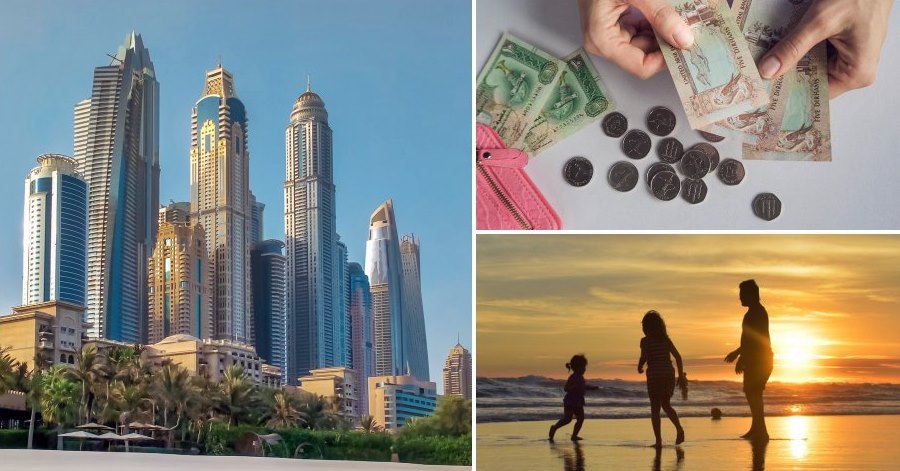 Higher Education
Dubai is home to 65 colleges, offering diverse disciplines. They are able to accommodate both Emirati and foreign students. Most public institutions in Dubai make use of Arabic as the primary medium for teaching, while private institutions teach in English. No matter which university you attend students who are expatriates is required to attend Arabic classes to develop their language. The cost of an undergraduate degree or graduate degree will be the AED173,400 (USD $78,209) or AED 54,800 up to 82,000 (USD $14,919-22,379) and.
Dubai Transportation Costs
Driving around Dubai is likely to be the most convenient method to travel around. Thanks to the low fuel costs that the cost of operating automobiles is affordable. It is also crucial to be aware that traffic congestion rates in Dubai are very high, which makes it difficult to travel during peak hours in the morning. Taking public transport is likely to be the best choice for those who commute frequently to and from work.
Car Ownership
The price of an automobile is contingent on the condition of the car. For a reference for the year 2018, the Toyota Corolla is the most frequently-driven vehicle within the UAE and has a price that is AED 70,900. If you take a standard 20 percent down payment, with a five-year payback plan as well as other expenses this would cost at AED 20,800 per year, excluding any down payments. 
If you buy an older car depreciation is usually 20% to 40% off the cost of the vehicle. In 2020 the second-hand year 2018 Toyota Corolla (2 years old) sells for an average that is AED 48,878 (a 32 percent discount). 
The cost of gasoline has been steady throughout Dubai and is considerably less than the average worldwide. the price of Dubai's gasoline is 1.79 AED per liter whilst the average worldwide costs 4.33 AED per liter.
What about healthcare and dental costs in Dubai?
The system of healthcare in Dubai and across the UAE is very robust. In the case of expats who reside in Dubai, their employers are required to offer health insurance for their families and. If you are in this category, you must be taken seriously.15 Additionally, as the basic health insurance plan is obligatory in Dubai and elsewhere, there are plans for those who don't have employment or the lowest income.16
The basic plan referred to as"the EBP (Essential Benefits Plan) is pretty good in coverage. The annual limit is AED 150,000 and covers procedures, lab tests, physical therapy sessions, emergency treatment, and more. Additionally, pregnant women are covered for all tests covered including the birth in which the insured covers 10%.16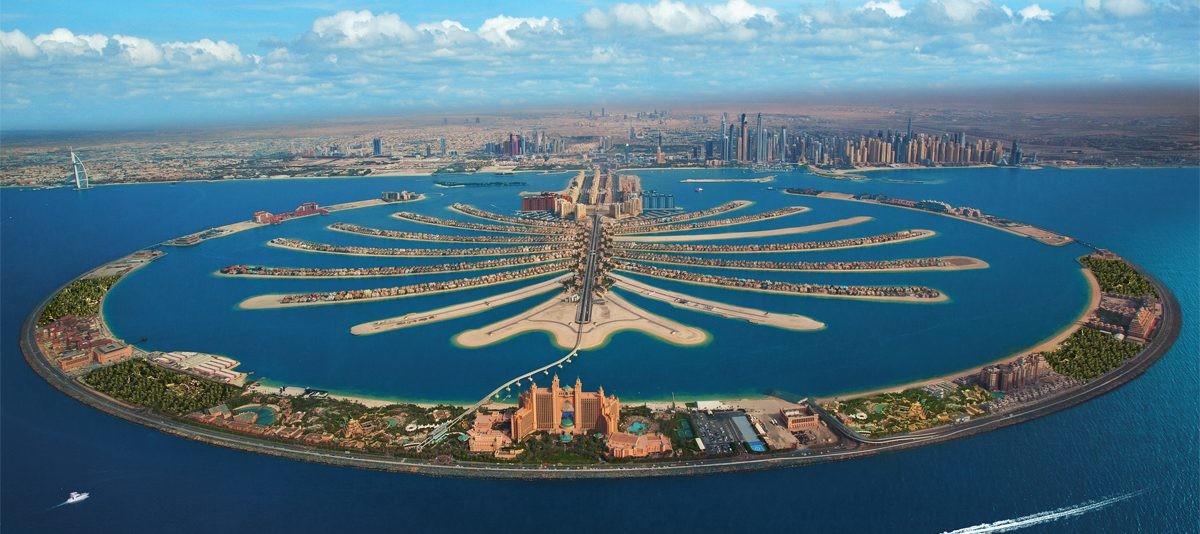 Although the public health system in Dubai is great, however, it is possible to buy privately-owned health insurance. You'll be able to get high-quality care without waiting. Prices are high however, they can vary which is why you have to speak with each company. Some of the most famous ones include AXA Gulf Insurance, Allianz, Daman Health Insurance, and ASIANA Takaful.