Last Updated on December 18, 2021 by
The first things that come to mind with any bridge-building project are, "how much will this cost?" and, "can we really afford the kind of bridge we want?" It's challenging to estimate the costs since there are many options including materials, structural type, extra features like benches or lighting, and decorative elements like colors or patterns.
A longer-term consideration is a material longevity/durability compared to your available budget for ongoing maintenance and repair.
When working with designers and builders, it's best to talk about your budget early in the process. And be sure you fully understand what is and is not included in the prices discussed.
As you start thinking about a design and the materials you'd like to select, keep a clear picture in mind about what your resources are in terms of money, time, and staff for upkeep (especially if maintenance is not part of the picture).
In this blog, we'll break down pricing for pedestrian bridge construction and the options you have when selecting a vendor for your bridge project.
What Influences the Price of a Pedestrian Bridge?
We often talk about bridges in terms of their completed price per linear or square foot, but this breakdown shows how many factors make up that completed price:
Site survey
Permitting
Consultation and Design
Grading and other site preparation
Construction/installation on site
Equipment rental
Bridge fabrication (offsite)
Materials (piles, abutments, supports/trusses, deck, railings, access features like stairs or ramps, anti-skid coatings, benches, etc.)
Maintenance (not a direct cost but impacts material costs)
It's not unusual to work with multiple service providers or suppliers over the course of a project, and each adds to the overall expense.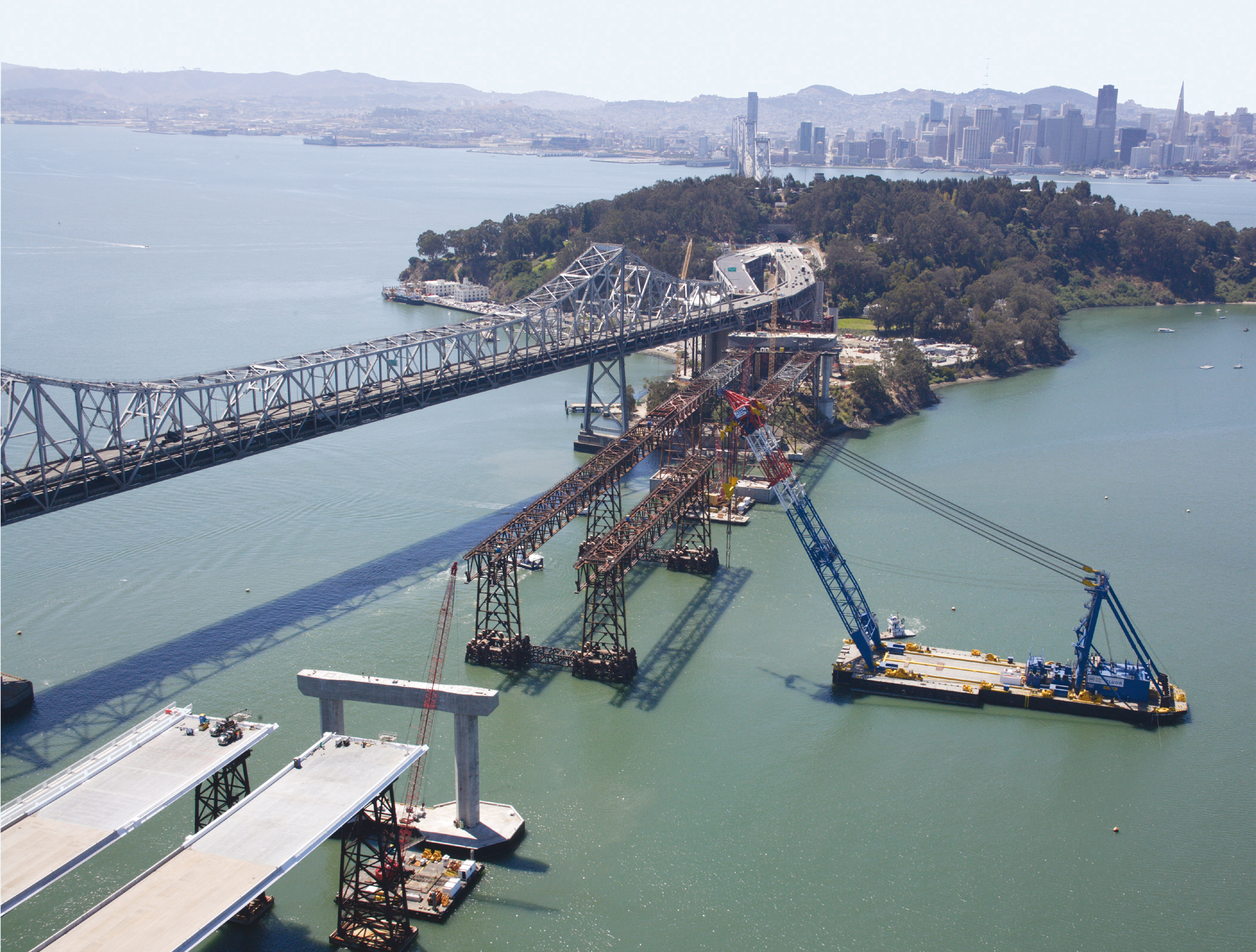 Bridge Type and Material Choices Affect Final Bridge Construction Cost
While each project is unique and final prices vary, plan on approximately $175 to $350 per square foot of the installed bridge.
Materials are a big part of the price depending on things like the manufacturing process for the material, how long it lasts, and its general availability. Regional price variations exist for some materials, as well as costs associated with transporting raw materials.
For basic material combinations, such as steel and treated lumber, the installed bridge cost is typically on the lower end of the price range.  Longer-lasting materials, such as a fiber-reinforced polymer (FRP) and aluminum, are typically on the higher end of the price range; however, they allow for maintenance-free options. Here is a breakdown of each material:
Steel
Characteristics: high strength and stiffness, corrosion resistant, design flexibility
Uses: structures, railings
Relative cost: lower
Notes: excellent for longer spans, weathering steel is durable and maintenance-free, heavy
Composite lumber
Characteristics: lightweight, corrosion resistant, maintenance-free
Uses: decking
Relative cost: moderate
Notes: for short spans only, lower strength, requires reinforcement
Aluminum
Characteristics: high strength, lightweight, quick installation, corrosion resistant
Uses: railings
Relative cost: lower*
Notes: *custom aluminum designs beyond railings are very expensive
Fiber-reinforced polymer (FRP)
Characteristics: high strength and stiffness, lightweight, design flexibility, maintenance-free
Uses: structures, decking
Relative cost: higher
Notes: fewer reinforcements than wood needed for longer spans
Treated lumber
Characteristics: lightweight
Uses: decking
Relative cost: lower
Notes: lower strength and requires reinforcement, slower installation, less corrosion resistance, maintenance required
Concrete
Characteristics: high strength, design flexibility (easily formed into many shapes), corrosion resistance
Uses: abutments
Relative cost: higher
Notes: slow to install, very heavy
Remember that saving on material costs upfront could result in more maintenance or even replacement needs in the future. If you are working with a lump sum capital improvement fund, will you have additional resources for repainting or replacing worn decking?
This could steer the decision toward more maintenance-free materials such as FRP or composite lumber or weathering steel. They cost more initially but save time and money down the road.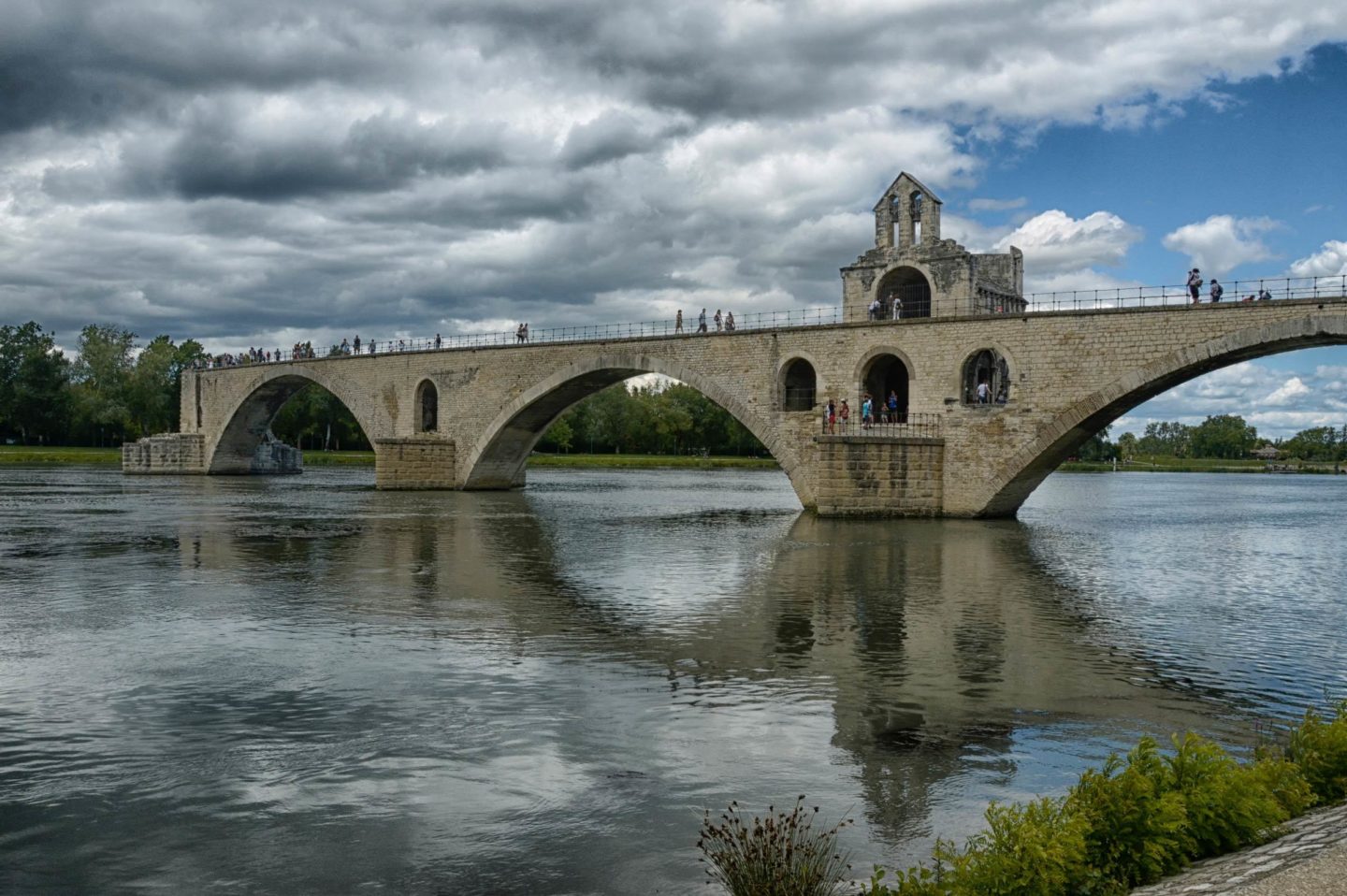 How to Save Money on your Pedestrian Bridge Project
An alternative option to using multiple vendors is working with a single company that has an end-to-end business model. They can offer a package of services that consolidates expenses from design through construction and installation, which reduces the overall price.
It's less expensive to combine services because it reduces the number of fees separate vendors build into their pricing structures.
Examples include billable time for each vendor to get up to speed with the project, administrative fees, and higher prices for smaller orders of materials. These may be passed along to you by each vendor you contract with.
In contrast, a company with an all-in-one, turnkey business model, such as Axcess LLC, may be able to partner with suppliers and fabricators to provide the lowest possible cost without sacrificing material quality.
They may also feature pre-fabricated and lightweight materials, which require less equipment to get in place and less installation time on site. Finally, a company that specializes in bridges will have in-house expertise and won't need to add to costs by outsourcing any work to other vendors or suppliers.
Overall, the turnkey model may reduce the average bridge price by up to 20 percent from the traditional design-bid-build process.
At Axcess, LLC, we want you to be aware of all the options for design, materials, and of course price, so you can make the best decision for your needs.
Some of the most expensive bridges
I've attempted to cover the cost of building bridges. This is a thorough explanation of the fundamental technicalities involved in the construction of these structures. It's hard for the average person to comprehend this. However, we have attempted to provide you with small-sized details.
We can now examine the various bridges that have been built all over the world. Bridges are engineering marvels in moments. They can also become historic tourist destinations. For instance, The London bridge can be known as the London bridge. Let's take a look at various bridges as well as their prices.
I hope this article will help you in your work.
Golden Gate Bridge, USA
The famous bridge is located situated in San Francisco. It was named the golden gate since the city was transforming into one of the most beautiful cities at that period in terms of commerce and trade. The span that the bridge spans is 4200 feet or 1.28 kilometers. The total cost for the bridge is equal to $704.9 million in the year 2000.
Arthur Ravenel Jr. Bridge, USA
This bridge crosses the river cooper within South Carolina. It has a unique historical significance. The mega project was completed before the schedule. The length of the bridge is 1,464 feet or 471 meters. The construction cost was approximately $900 million at the time of construction.
George Washington Bridge, USA
It is the most used bridge. It hosts 100 million vehicles per year. The bridge links Manhattan with New Jersey. The bridge was worth $935 million at the time of our writing.
Confederation Bridge, Canada
It is the longest bridge in the world that connects two cities. The entire bridge rests on ice. The bridge connects Prince Edward Island with South Brunswick. The bridge was worth $971 million in the present.